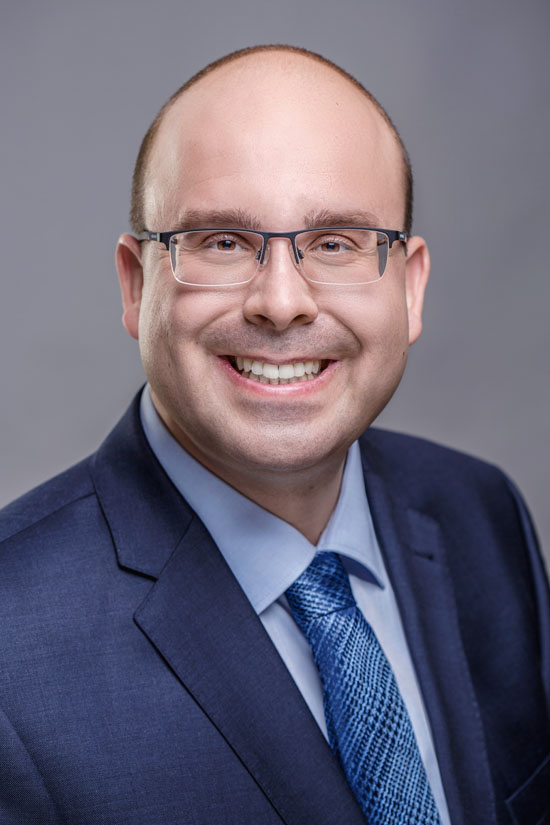 Irina Eckmeier – fotografie-irina.de
Julius Koettgen
Battery cell simulation, materials design and discovery for batteries and fuel cells. Battery Cell Development, Technology and Simulation at Volkswagen AG. Postdoc at Lawrence Berkeley National Laboratory, Materials Sciences Division. PhD in Physical Chemistry, RWTH Aachen University. Talks at international conferences, including ICACC in Daytona Beach, Florida and SSI‑20 in Keystone, Colorado. MRS, DPG, DBG, GDCh and DAAD awardee. TOEFL, LabVIEW and SAP certified. I have been stunned in the Bryce Canyon National Park (USA), amazed by Carmen at the Sydney Opera House (Australia), made a phone call on the Great Wall (China), performed the Tongariro Alpine Crossing (New Zealand), ate Rajasthani Thali with my right hand (India), and admired the Cherry Blossom in Seoul (South Korea).
I began my career by studying Chemistry at the RWTH Aachen University, where I received my MSc degree with highest honors in 2012 and my PhD with highest honors in 2017 under the supervision of Prof. Manfred Martin. Following this, I continued at RWTH Aachen University as a postdoctoral researcher. Here, my research focused on the relation between defect interactions, local structure and oxygen ion conductivity in solids using computational and experimental methods. During the course of this research, I made the striking discovery that the ionic conductivity maximum is easily understood by separating the energy barriers for oxygen ion jumps around dopant ions in symmetric and asymmetric contributions. In this way, the material leading to the highest conductivity can be predicted using only a few calculated energy barriers and new materials for catalysis and energy conversion can be developed. In October 2018, I started in the Materials Sciences Division at the Lawrence Berkeley National Laboratory in the group of Prof. Gerbrand Ceder. As a Postdoctoral Scholar at Berkeley Lab and the University of California, Berkeley, I developed new cathode and electrolyte materials for Mg and Ca batteries. In September 2020, I started at the Center of Excellence for Battery Cells (CoE) at Volkswagen AG. I am working in close cooperation with international partners on the battery cell development, technology and simulation. The CoE assumes Volkswagen Group-wide responsibility for the development, procurement, project and portfolio management and quality assurance of all battery cells. I have a strong background in solid-state physics with an excellent practical knowledge of density functional theory. In my articles, I discuss thermodynamics, statistical mechanics and kinetics of materials. In addition, I possess strong analytical and computer programming skills, with an ability to analyze, interpret and see patterns in complex data, and an extensive experience in data mining. Computational methods I employ include density functional theory (DFT) calculations investigating static properties, transition state theory (TST) topics, phonon calculations and molecular dynamics (MD) simulations as well as Kinetic Monte Carlo (KMC) simulations. Experimental methods I adopt include impedance spectroscopy measurements, X‑ray diffraction (XRD), energy dispersive X‑ray spectroscopy (EDX), scanning electron microscopy (SEM), X‑ray absorption spectroscopy (XAS) including X‑ray absorption near-edge structure (XANES) and extended X‑ray absorption fine structure (EXAFS).

I have received six awards and scholarships, including the German Academic Exchange Service (DAAD), the German Physical Society (DPG), the German Chemical Society (GDCh), and the German Bunsen Society for Physical Chemistry (DBG). I have published articles in journals including Physical Review B, The Journal of Physical Chemistry C, Physical Chemistry Chemical Physics (PCCP), Solid State Ionics, and the Journal of Materials Chemistry A. In addition to original research articles, I have published a high-profile Perspective article and my cover art was chosen for the PCCP outside front cover. I presented my research in talks at international conferences, including ICACC in Daytona Beach, Florida and SSI‑20 in Keystone, Colorado, and have given a lecture in the Department of Materials Science and Engineering at Seoul National University, South Korea. I have supervised ten undergraduate and graduate students including two students during their master's theses. Since 2012, I have taught a variety of lab courses, and have presented parts of two seminars, as well as a workshop for members of my group on my own initiative (see Teaching). I have filed 20 applications for high-performance computing resources, all of which were granted, involving a total computing time of 60 million computer hours.
At Volkswagen AG, I am working in close cooperation with international partners on the battery cell development, technology and simulation. In Prof. Gerbrand Ceder's
work group, I closely cooperated with groups in the USA and Canada in the Joint Center for Energy Storage Research, one of the US Department of Energy's Energy Innovation Hubs. At RWTH Aachen University, I have been working closely in cooperation with several experimental and computational research groups in Germany, in Bratislava and at CERN, and have supported international guests from industry and science from countries as diverse as the USA, the UK, South Korea, Japan, Denmark, Slovakia and Austria. During my time in Prof. Manfred Martin's
work group, I successfully maintained the laboratory equipment and IT infrastructure and ensured that the highest safety standards were met at all times. In addition, I planned and executed a
conference for 90 international participants. I led a team as principal organizer and, additionally, created a poster and website, promoted the event on social media and in the Bunsen magazine, and prepared an original film for the conference, which showcased the topics of the posters and upcoming presentations. Moreover, I attended professional development seminars as well as Summer Schools in Oldenburg and Valencia (for a more complete view of my activities, please see my CV). For a more personal impression, feel free take a look at my public
Facebook profile.
On a personal level, I always do my best to support and assist my colleagues, for instance by writing a LabVIEW program or volunteering for several night shifts at the German Electron
Synchrotron (DESY), and take pleasure in organizing social activities and team-building exercises for work groups, such as a scavenger hunt at the beach, surprising everybody with gifts and a
Secret Santa – including singing Christmas songs – at the Christmas party or inviting the entire institute to a self-made
brunch.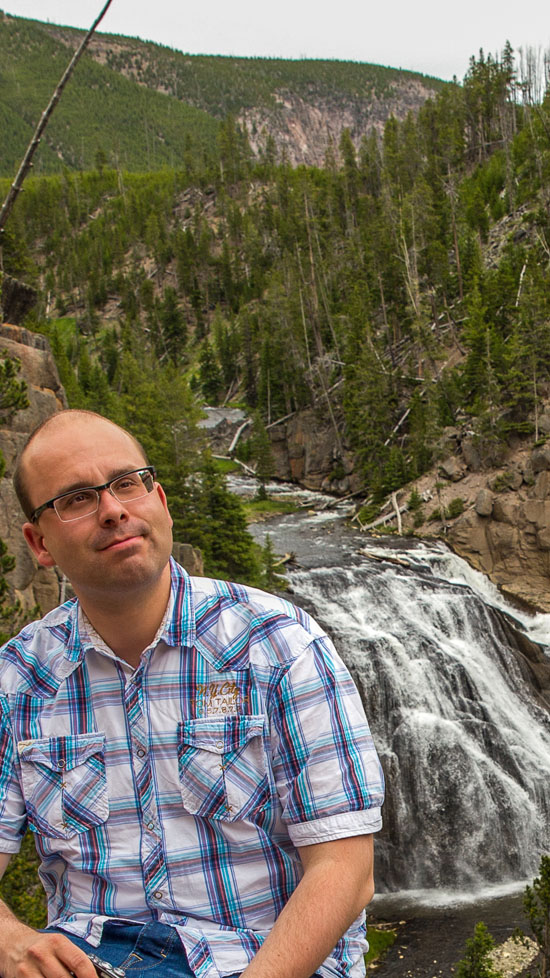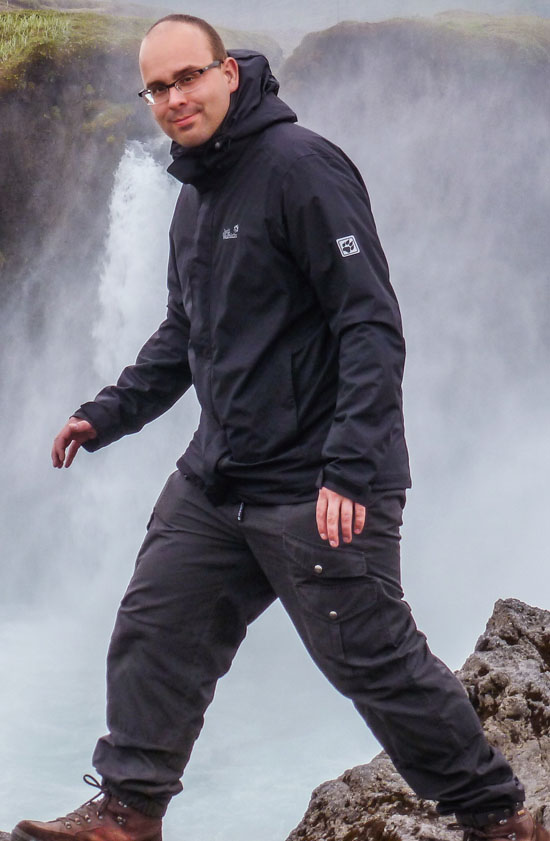 My travels around the world have provided me with ample opportunities to gain new perspectives on life. I believe that seeing issues from multiple points of view is a key skill for productive and empathetic communication. I love experiencing new customs, cultures and ways of living, and immersed myself in my backpacking trip through
India, three journeys across
China, and a summer school in Valencia. I became familiar with international research during the evaluation of student exercises in Auckland, oral presentations at conferences in Florida and
Colorado, my talk at Seoul National University and while being a Postdoctoral Scholar at the Lawrence Berkeley National Laboratory. I benefited from my wide-ranging and fruitful discussions on results with colleagues while visiting universities in Daegu, South Korea and New Zealand. During my seven visits to the United States, I gained an insight into the country's rich history in Plymouth at the
Mayflower II, in the Stockyards District of Fort Worth, and the
Washington Monument. Experiencing the wonders of the
natural world is also an essential part of my travels, for example at the Gibbon Falls in Yellowstone National Park and my camping road trip from
San Francisco to Nevada, Utah, and Arizona. Finally, for me, outdoor activities are, both mentally and physically, an essential part of any vacation, including
skiing from Switzerland to France,
kayaking at Milford Sound, black water rafting in the Waitomo Caves in New Zealand and, my personal favorite, hiking, for example to the top of the
Pinnacles, along the
Tongariro Alpine Crossing, or in
Korea.

Over my 13 years of
piano lessons and 15 years in a choir, which I actually conducted for a short time, I have learned the importance of dedication, open communication and having a clearly defined task while, from my love of
beach volleyball, I learned the importance of team spirit and working with others to achieve mutual goals. While managing projects, I draw inspiration from my years of experience as class president in high school, where I organized a charity event for children's aid organizations and the graduation ceremony. I am trained as church musician in ear training, composition, liturgics, theology, and especially playing the organ. Finally, I love to
bring people and their skills together, recently, for example, through acting as a tri-lingual co-host at a wedding.